SANMOTION NEMA 23 stepper motors are designed with high torque, low noise, and energy savings efficient machine performance.
High torque to reduce operating time
Torque is improved in all speed ranges, and it is more than 40% higher in the speed range that is most frequently used. This contributes to shortening the positioning time and machine cycle time.
■SM2561 (41.8 mm) Stepper Motor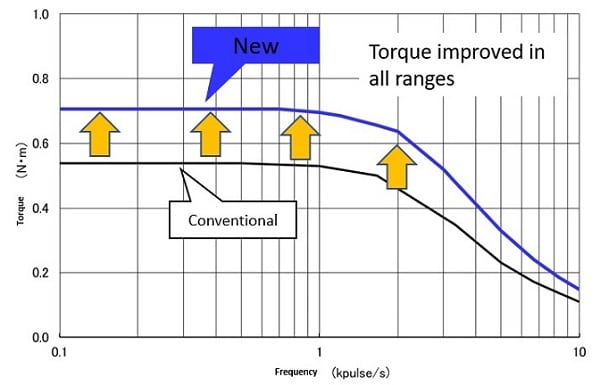 ■SM2562 (53.8 mm) Stepper Motor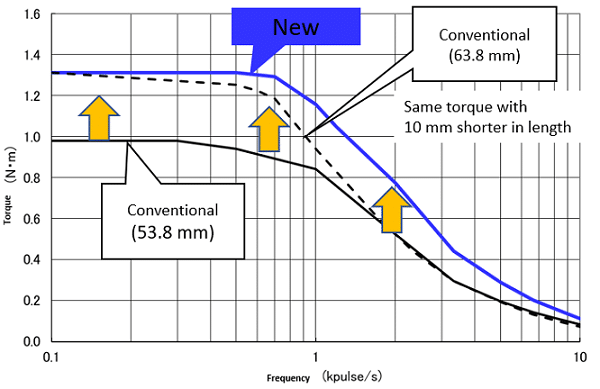 ■SM2563 (75.8 mm) Stepper Motor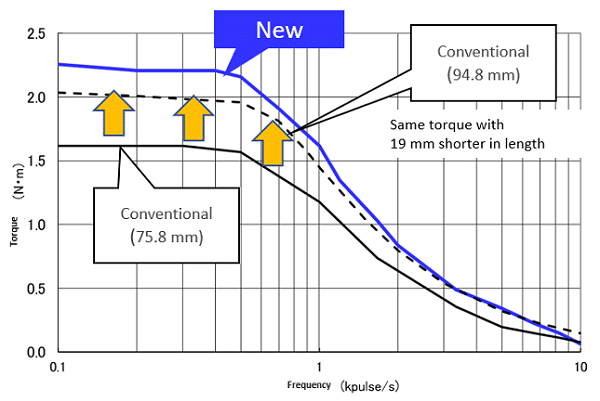 ■SM2564 (85.8 mm) Stepper Motor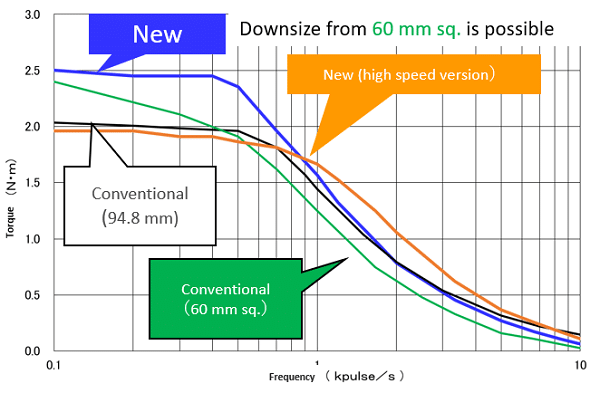 Reduce noise level of equipment
These stepper motors have noise levels approximately 3 dB lower than the previous model that contributes to reducing the overall noise level of equipment.
Improves energy-saving of equipment
Higher motor efficiency was achieved by lowering heat generation. Rising temperature from rotating is reduced by improving the efficiency by as much as 5.4~53.1K lower than conventional products under the same output. This contributes to reducing power consumption of machines and the motor's heat dissipation.

The SANMOTION F2 Stepper Motor can be used in a wide variety of applications, including fixed-speed drive synchronized to a command pulse, accurate positioning, and stable stopping.
Medical devices, industrial equipment, semiconductor manufacturing equipment, conveying machines, and index table driving are some of the example of NEMA23 Stepper Motors applications.
Catalog download available: NEMA23 F2 Stepper motors and the F2 Series.
Customize your stepper motor with our engineering services.
A wide range of choices available: Options such as gearbox, encoder, and brakes are available for customizations.