IIoT networked motion control is at the heart of evolving OEE efforts. Simply limiting downtime isn't enough to meet customers' personalized product demands. Focusing on all of the OEE variables: Performance, Quality, and Availability instead of just keeping the machine running can improve OEE scores tremendously and contribute to productivity and company profits. When the improved motion control includes networking features for real-time data transfer, it becomes even more of a factor in achieving high OEE expectations and helping manufacturers meet customer expectations.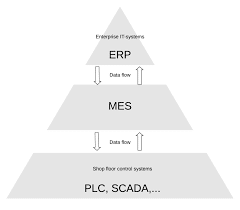 Machine building projects can begin with simple whiteboard drawings to organize automation components relative to other devices they'll be communicating with for improved OEE. Including engineering, production management, and IT in a group meeting to draw components in their ISA-95 Communication Levels and identifying shared language is a powerful first step towards a successful project that will improve OEE scores and enhance IIoT initiatives. Sketching hardware, protocols, and network architecture layouts are the first step towards deciphering what motion control components will be at the center of addressing all of the OEE variables and communicating correctly on industrial IoT networks.
Sanyo Denki's Industrial IoT Enabled Products ​
Remote Fan Control & Monitoring
ERP Connected Motion Control
San Ace Controller: Automatically optimize static pressure and airflow and remotely monitor PWM fans. 
LAN Interface Card: Enables 24/7 monitoring of UPS operations and status, and sends notifications via a network in the event of a power failure.