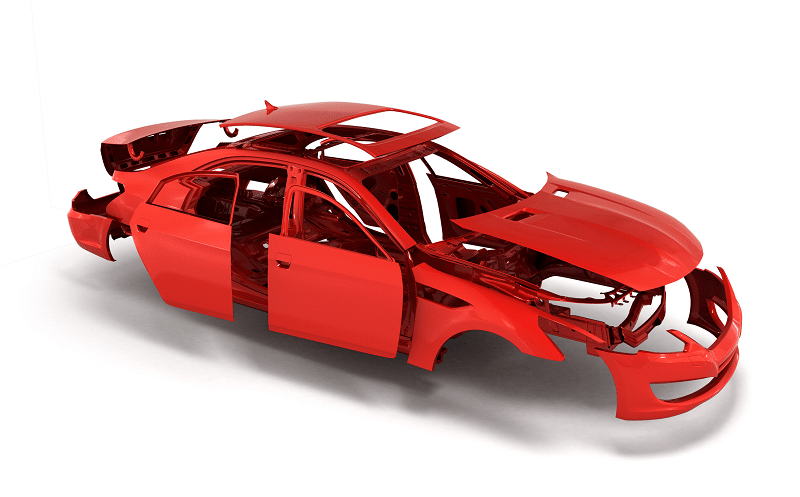 With manufacturers trying to meet customer demands for personalized products, equipment builders are including motion control solutions that can address manufacturers' OEE goals. Focusing on a motion-centric OEE solution will grow profits maintaining efficient manufacturing while making frequent production line changes to customize products.  In our blog post: Deciphering Between OEE and IIoT, we share how to start networked OEE projects.  SANMOTION products are built to support equipment builders looking for networked motion control systems.  Networked motion control systems are an essential component to improve each of OEE's variables for productivity beyond just downtime concerns.  
OEE is a quantitative measurement of Overall Equipment Effectiveness that takes all of the following into account:
• Performance – the ratio of actual run rate / ideal run rate
• Quality – the ratio of good units / total units
• Machine Availability – the ratio of operating time / planned production time
The traditional approach for optimizing OEE on a production line focuses heavily on maintenance in an attempt to limit downtime. With the advent of Industrial IoT (IIoT), an alternate and potentially more successful approach is to focus on productive outcomes. The key is to not only focus on keeping the machine running, which directly affects the Machine Availability variable in OEE, but to address all of the OEE variables with motion control solutions that are flexible enough to allow for new production line innovations.  
1. SANMOTION EtherCAT Amplifiers for High-speed Communication with IIoT Controllers
In these days of Industrial IoT and Industry 4.0 hype, it's difficult for customers to decipher industrial networking solutions that contribute to improved motion control-driven performance on their machines.  Sanyo Denki's SANMOTION R 3E Series has the shortest communication cycle in its product line at 62.5 μs.  High-speed communication and positioning are ideal for synchronizing multiple axes that boost productivity to improve OEE Performance variables.  The EtherCAT servo amplifiers' deterministic communication improves OEE scores and can be combined with SANMOTION IIoT enabled controllers keeping key IIoT networking concepts in mind that are identified in the accompanying chart. 
2. Built-in Servo Monitoring Software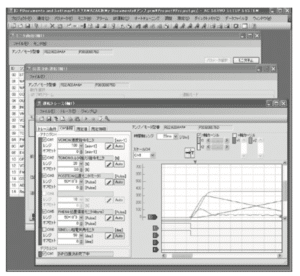 Along with convenient servo sizing software and servo system setup tools, built-in monitoring software is included with SANMOTION servo amplifiers. The 16-trace data-overlay function is designed to measure the operational properties of the servo motor with virtually the same operability as an oscilloscope.  OEE Machine Availability variables are improved with the increased measurement efficiency of machine properties. Additionally, the creation of a multi-window display allows the operator to change parameters by checking measurement data for servo tuning, allowing for improved tuning efficiency.  CSV files are available of historic data to export or transfer via FTP for IIoT initiatives using CMMS (Computerized Maintenance Management Systems) or other database servers.
Omron Robot Controller Setup Example
In this Omron robot controller connection guide, the setup for EtherCAT communication is shown in a step-by-step guide.  Digital I/O and controller communication are explained along with how to use the SANMOTION servo setup software to enter parameters.  
3. Real-time Machine Control Commands
A critical feature of the EtherCAT servo system is its high-speed data transmission. OEE Performance and Quality variables are improved with multi-axes synchronization that are capable of communicating with other EtherCAT enabled devices for production processes.
Real-time data transmission of 31 send/receive objects (TxPDO/RxPDO) are communicated via CANOpen over EtherCAT. Real-time data transfer of EtherCAT is performed with a "Process Data Object" (PDO). PDO transfer does not need protocol transfer processing overhead. There are two (2) types of PDO transfers: RxPDO (Reception PDO) from master to slave and TxPDO (Transmission PDO) from slave to master. PDO mapping of the R-Advanced EtherCAT CoE amplifier can assign necessary PDO numbers and PDO objects to applicable entries of the Object Dictionary using the SDO service at the device setting stage.  For more details about PDO mapping, triggers, and the object dictionary, download the SANMOTION R Series with EtherCAT Instruction Manual. 
4. EtherCAT Motion Controllers with OPC-UA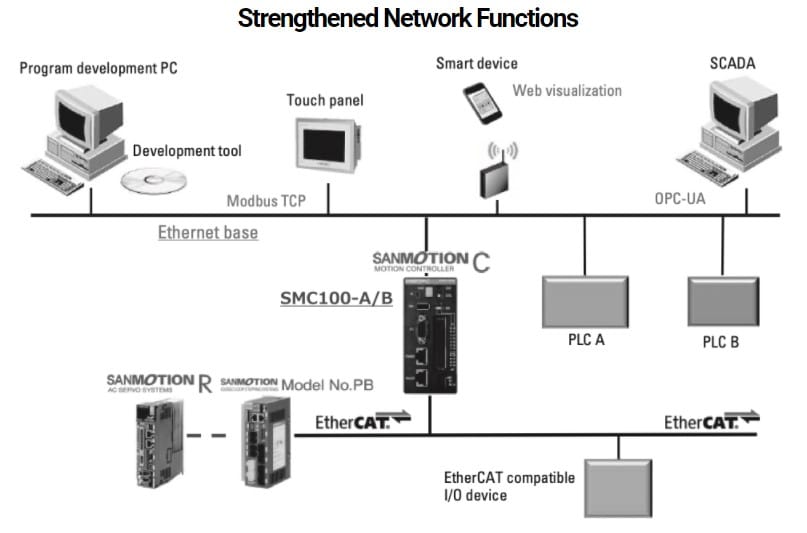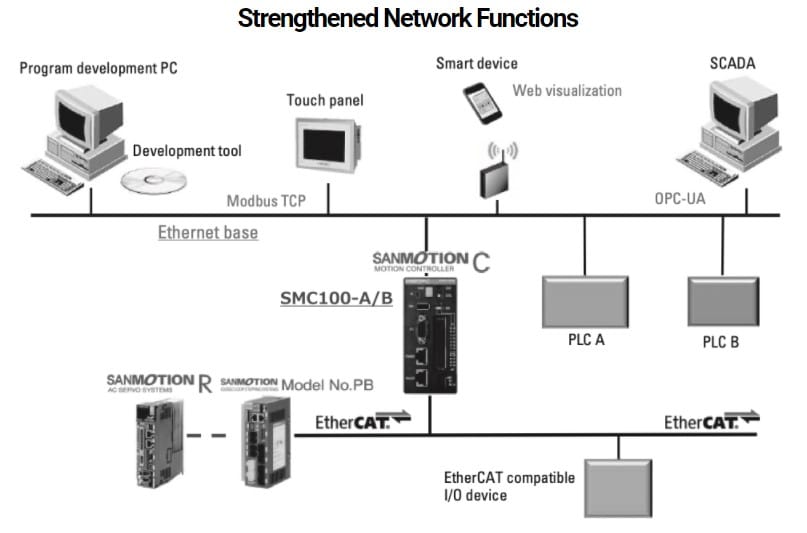 Motion-centric automation data is accessible via OPC-UA on SANMOTION C Series S100 and S500 motion controllers for data transactions related to production processes. Data-driven management of production processes is essential for bettering OEE Quality variables. IIoT data is exchanged with ERP systems to quickly change production line orders through our EtherCAT compatible devices. If you're using your own PLC motion controller for OPC-UA communication, the servo amplifier's digital I/O is available at EtherCAT speeds.  Insights from data exchange with ERP systems also lead to further improvements in OEE Performance and Machine Availability variables. 
5. Machine Condition Auto Tuning and Vibration Suppression
Shortening Settling Time (High response position/velocity control)
A motion control contributor to the OEE Performance variable is the reduction of positioning time.  The advanced R3E Series has reduced its positioning time to 1/2 the previous product series which improves the throughput of the machine using a high-response model following control. It was designed to simultaneously use a model following vibration suppression control and feed-forward vibration suppression control. Furthermore, external (machine/environment) disturbance suppression can be performed at the same time with the parallel use of an external disturbance observer, which creates the target value's required response and the external disturbance suppression while stabilizing the robust activity necessary to attain high-level servo output.  Completion of the motion profiles can be communicated with the motion controller for production line tracking associated with IIoT initiatives.
How To Use Auto-tuning Tutorial
0:15 Parameter Transmission
0:47 Uploading
2:58 Encoder Clear
3:20 Alarm History
3:58 Auto Tuning (video start)
4:41 Job Operation
Our motion control experts are available to consult regarding motion-centric OEE improvements.  We are here to help you understand the differences between industrial control communication for IIoT initiatives and deterministic motion control network solutions that will improve OEE scores.  Real-time data communication on the servo system improves performance and contributes to more effective machine output for higher OEE scores.  The motion control is combined with routed network hardware for IIoT monitoring and ERP coordination for production insights and improved maintenance.  Contact us today to talk about your application.