SANMOTION stepper motors are ideal for medical equipment integration.
Automation ensures the analysis of a large number of laboratory samples, achieving faster results, with fewer errors, lower staff numbers, and far higher throughput than conventional labs with a lot of manual jobs. Of course, highly precise and dynamic drive solutions are necessary for smooth operations. SANMOTION stepper systems can be found in every step of the analysis.
For applications in this field, exact step sizes, appropriate low backlash reduction gears, efficient control, durability and, above all, slimline design are essential prerequisites for success.  
To watch other motion control solutions operate in medial analyzing equipment, please visit our applications page.
SANMOTION F2 And F5 Series Stepper System Features
Sanyo Denki stepping motors are part of a stepper system that includes a controller and an amplifier. Matching the features of the controller and amplifier to equipment requirements complete the stepper solution for medical equipment including blood analyzing machines.
5-phase Stepper Motors for High Resolution and Smooth Operation
2-phase Stepper Motors for High Torque for Quicker Motion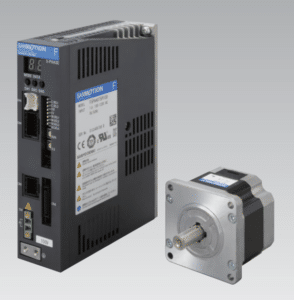 High Torque – By reviewing and optimizing parts, we have achieved significant size and weight reductions
Smooth Operation – The auto-micro function enables smooth operation even with one-division (full step) and two-division (half step) course resolution settings.
Compact Size – This driver features a 29% reduction in volume compared with the previous models.
Microstep Drive – The basic step angle of 0.72° can be set to a resolution of up to 250 divisions in 16 levels.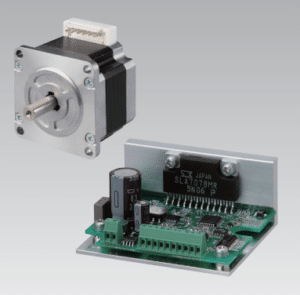 Low Vibration – Thanks to their low vibration mode, SANMOTION F2 stepping drivers can smoothly operate stepping motors even at low-resolution settings such as full-step (1.8°) and half-step modes (0.9°).
Mounting surface damper (Option) – The rubber material of the damper suppresses the transmission of motor vibration to equipment, suppressing noise.
High Torque – Latest models' torque performance has improved by approximately 40%. High torque contributes to shortening the positioning time and machine cycle time.
Filter Model Numbers with Servo and Stepper Specifications
The Sanyo Denki product search tool provides specification ranges to filter for model numbers that suit your application. When motor specifications are known, go to the advanced search tool on the SANMOTION product page. Narrowing down servo and stepper choices in the catalog becomes straightforward using the parameter choices. Clicking on the model number results provides product specifications, downloads (catalogs, manuals, and CAD drawings), system components, and related information.
Reduce Equipment Assembly Complexity with Stepper Motor Customizations
Different stepper motor customizations are possible, depending on the request and quantity. Contact us for details. Some of the possible customizations include harness and shaft modification, damper mounting and specialized motor designs.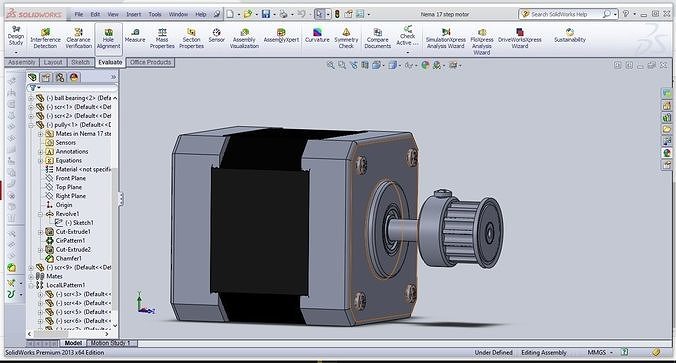 Explore More Application Examples
Download The F5 or F2 Series Servo Catalog.
Get in touch with our team.