1. Use Configurator to Select Gearbox Product Line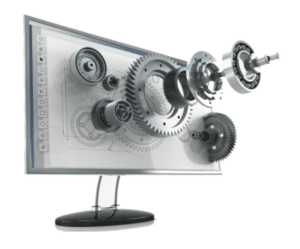 Need a specific product? Need more technical specs? Need access to pricing?
Sumitomo's online product configurator streamlines the selection process, enabling you to build a power transmission product for your specific application.
Available 24/7!
2. Use Gearbox Selection Chart for Model Numbers
3. Match An Amplifier To The Servo Motor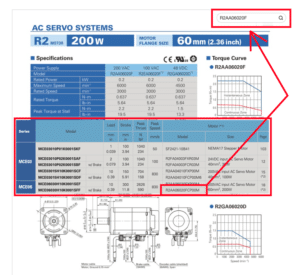 SANMOTION has developed several resources for matching the amplifier to the servo motor that's best suited to your application. The step-by-step process linked here will guide you to find amplifiers that are compatible with the servo motor you've found. In our example, we chose the R2AA06020F[], which is driving an NSK MCE servo actuator from our tutorial: 3 Steps to Match a Servo Actuator's Motor to an Amplifier. SANMOTION servo motors are pre-engineered with compatible products to improve time-to-market for our customers.
4. Complete the Servo System Configuration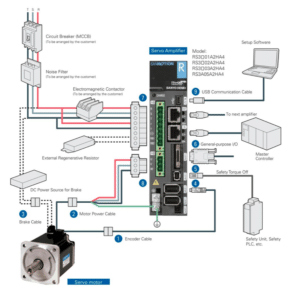 SANMOTION sizing software brings together all of the resources needed to analyze mechanisms and motion profiles for the purpose of selecting an appropriate servo motor. Actuator sizing calculation tools are also available If you prefer to save engineering time with preconfigured linear servo actuators.  Once the sizing is complete and the motor and amplifier is identified, the SANMOTION catalog is organized to provide a complete BOM (Bill Of Material) to finish the servo system configuration.
Following our tutorial: "3 Steps to Cables & Connectors for a Complete Servo System Configuration", simplifies the final part of your servo system configuration. At the end of each servo system section in the catalog, each amplifier type has its own section. Each section begins with specifications and then specifies the components and drawings for a complete system configuration according to the amperage rating of the servo amplifiers.