Servo systems with holding brake functions can prevent actuator failures.
In our tutorial: 3 Steps to Match Servo Actuator Motors to an Amplifier, one of the first features to choose on the actuator beyond lead and stroke is whether or not a holding brake will be included on the servo motor driving the actuator.  A servo motor with a holding brake function is typically used when an axis is affected by gravity and external forces in order to avoid movable parts from falling off of their position when the main circuit power is off, or the servo motor is off. The holding brake is used to support the movable parts against gravity and other external forces when at rest, especially on servo-driven actuators. It is not, however, used to stop a moving machine.
SANMOTION servo amplifiers with holding brake function options.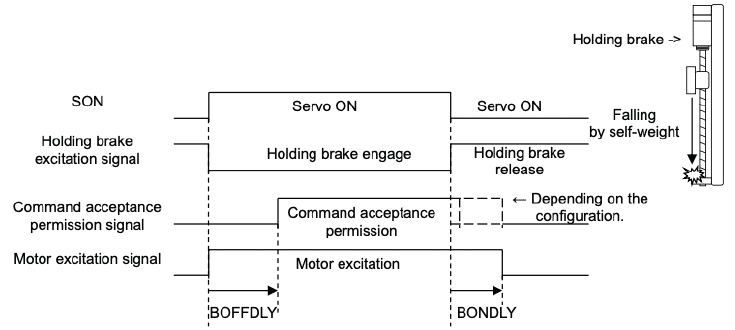 Thanks to the delay circuit, the safe torque function available on the R Series amplifiers, the load on vertical axis applications
 can be safely held in place when the motor holding brake is activated. Learn more about the R Series amplifiers in the manual below.