1. Choose Your Servo Actuator Lead & Stroke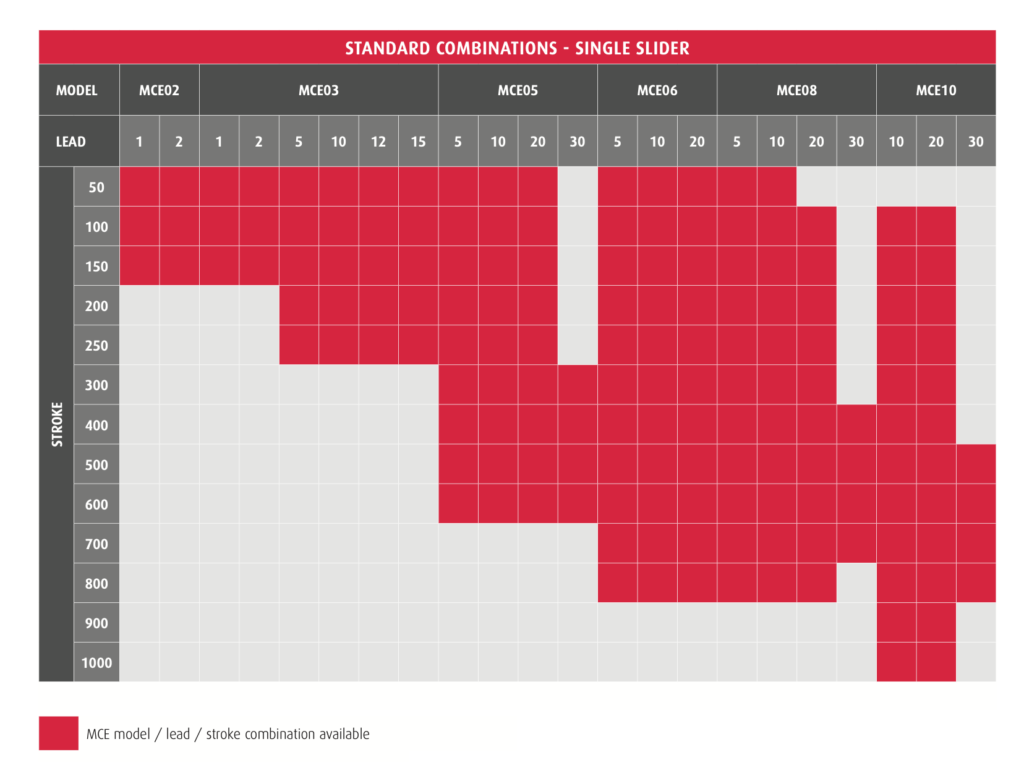 Sanyo Denki's MCE series actuator is a highly compact and cost-effective alternative to building a linear motion system from multiple, separately-sourced components. Optimally designed for ease and accuracy, NSK Monocarriers are supplied preassembled, pretested, and ready to install with Sanyo Denki's servo motors.
Range of Available Actuator Models:
6 actuator model sizes, with optimized combinations of lead and stroke
Single and double slider options
Ball screw shaft diameters ranging from 6 to 20mm
Stroke length as short as 50mm and as long as 1,000mm
Inline or side-wrap motor mount options
2. Cross-reference Your Servo Actuator's Motor

Sanyo Denki stocks the most popular servo actuator model numbers for quick delivery. Once the actuator is chosen, the servo motor model number can be cross-referenced based on the servo actuator you chose.
Choose a servo actuator with a brake or without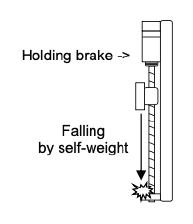 In most servo motor motion control applications, a servomotor accelerates and decelerates the driven system or load. Servo motor holding brakes are used mainly in vertical-axis applications to statically hold the load in the absence of power. Our motion control experts are here to walk you through the process and make servo motor brake recommendations based on your specific needs. Learn more about SANMOTION amplifier holding brake functions.
How to size servo actuator peak thrust and speed
To size a servo actuator, the amount of thrust required to overcome the load must be calculated. Without this information, it's easy to under or overestimate actuator size. Underestimating thrust can cause an actuator not to perform at all. Overestimating thrust can lead to incorrect motor and drive selections, unnecessarily increasing system costs. Download the NSK actuator sizing sheet calculator and input your parameters to get the correct peak thrust and speed specifications for your application.
3. Match Servo Actuator Motor to Amplifier
Details of our step-by-step process about how to use our Core Catalog's search tool are linked.  
Search Core Catalog for actuator's model number 
Click on the product page result
Cross-reference features for a servo amplifier model number
Search product site for downloads
Consider Servo I/O, Communication, and Control
Consider the following servo amplifier features when using our step-by-step process to find a compatible servo amplifier for your servo motor.  Sanyo Denki's SANMOTION search tools and downloads are provided for users to navigate product documentation and find the best motion control for their equipment design.
More evolved AC servo amplifiers that provide improved basic performance including high responsiveness, and are more eco-effecient. 
With a 62.5 µs minimum communication cycle, the high-speed EtherCAT fieldbus subdivides position commands, for synchronized operation of devices. 
The need for a positioning control unit is eliminated, simplifying the system with an embedded indexer.  
Free Consultations with Motion Control Experts